Privacy Policy
Who are we ?
Our website address is: https://blasianstyle.fr
Comments
When you leave a comment on our website, the data entered in the comment form, but also your IP address and the user agent of your browser are collected to help us detect unwanted comments.
An anonymized string created from your e-mail address (also called a hash) can be sent to the Gravatar service to check if you are using it. The confidentiality clauses of the Gravatar service are available here: https://automattic.com/privacy/. After validation of your comment, your profile photo will be publicly visible next to your comment.
Media
If you are a registered user and upload images to the website, we advise you to avoid uploading images containing EXIF ​​GPS coordinate data. Visitors can download and extract location data from these images.
Collection of information
During each of your visits to our site, we collect information about your connection. These will be kept for 14 months.
Cookies
If you leave a comment on our site, you will be offered to save your name, e-mail address and website in cookies. This is only for your comfort so that you don't have to enter this information if you leave another comment later. These cookies expire after one year.
If you have an account and you connect to this site, a temporary cookie will be created to determine if your browser accepts cookies. It does not contain personal data and will be deleted automatically when you close your browser.
When you log in, we will set a number of cookies to save your login details and screen preferences. The lifetime of a connection cookie is two days, that of a screen option cookie is one year. If you check "Remember me", your login cookie will be kept for two weeks. If you log out of your account, the login cookie will be erased.
By editing or publishing a post, an additional cookie will be saved in your browser. This cookie does not include any personal data. It just shows the ID of the post you just edited. It expires after one day.
Embedded content from other sites
Articles on this site may include embedded content (e.g. videos, images, articles, etc.). Content embedded from other sites behaves in the same way as if the visitor were to come to that other site.
These websites could collect data about you, use cookies, embed third-party tracking tools, track your interactions with this embedded content if you have an account connected to their website.
Use and transmission of your personal data
No personal data collected by Blasian Style is transferred to a third party. No personal data collected during marketing operations is transmitted or stored.
Storage times for your data
If you leave a comment, the comment and its metadata are retained indefinitely. This automatically recognizes and approves subsequent comments instead of leaving them in the moderation queue.
For users who register on our site (if possible), we also store the personal data indicated in their profile. All users can see, modify or delete their personal information at any time (except for their username·ice). Site managers can also view and edit this information.
The rights you have over your data
If you have an account or if you have left comments on the site, you can request to receive a file containing all the personal data that we have about you, including those that you have provided to us. You can also request the deletion of personal data concerning you. This does not take into account data stored for administrative, legal or security reasons.
Transmission of your personal data
Visitor comments may be checked through an automated spam detection service.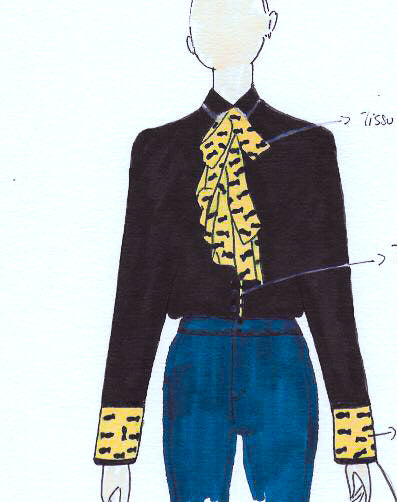 Origins
Get a sneak peek into Blasian Style, a brand driven by a passion for wax fabric and a commitment to stand out. Drawing inspiration from childhood memories in West Africa and transformative experiences in Asia, Blasian Style beautifully merges the cultures of Benin, Japan, and France. Established in 2018, but rooted in the designer's imagination since her teenage years, Blasian Style celebrates the vibrant and diverse world of wax fabric, a revered symbol in West Africa. Embracing the desire to infuse modernity into this traditional textile, the brand creates outfits that exude authenticity and contemporary allure.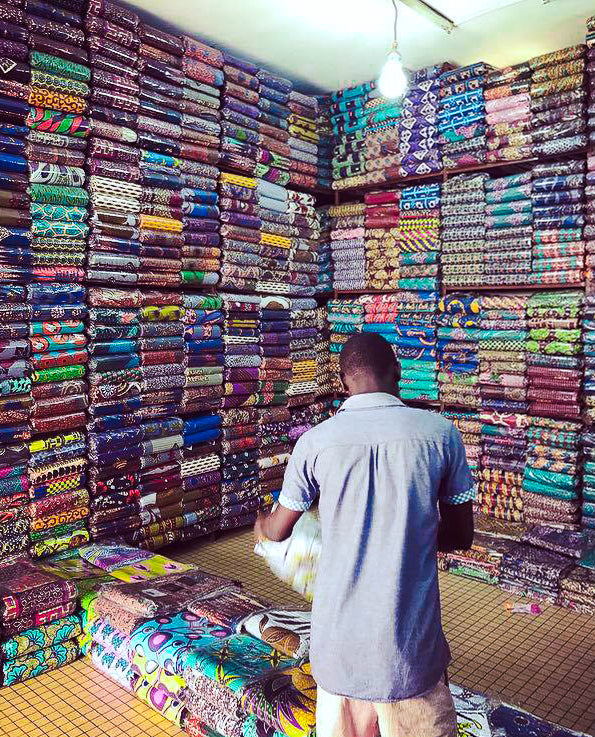 Values
By highlighting the expertise of local craftsmen and promoting local materials, Blasian Style is committed to authenticity and transparency. Each creation is unique, available in limited quantities to guarantee an exclusive experience for its customers.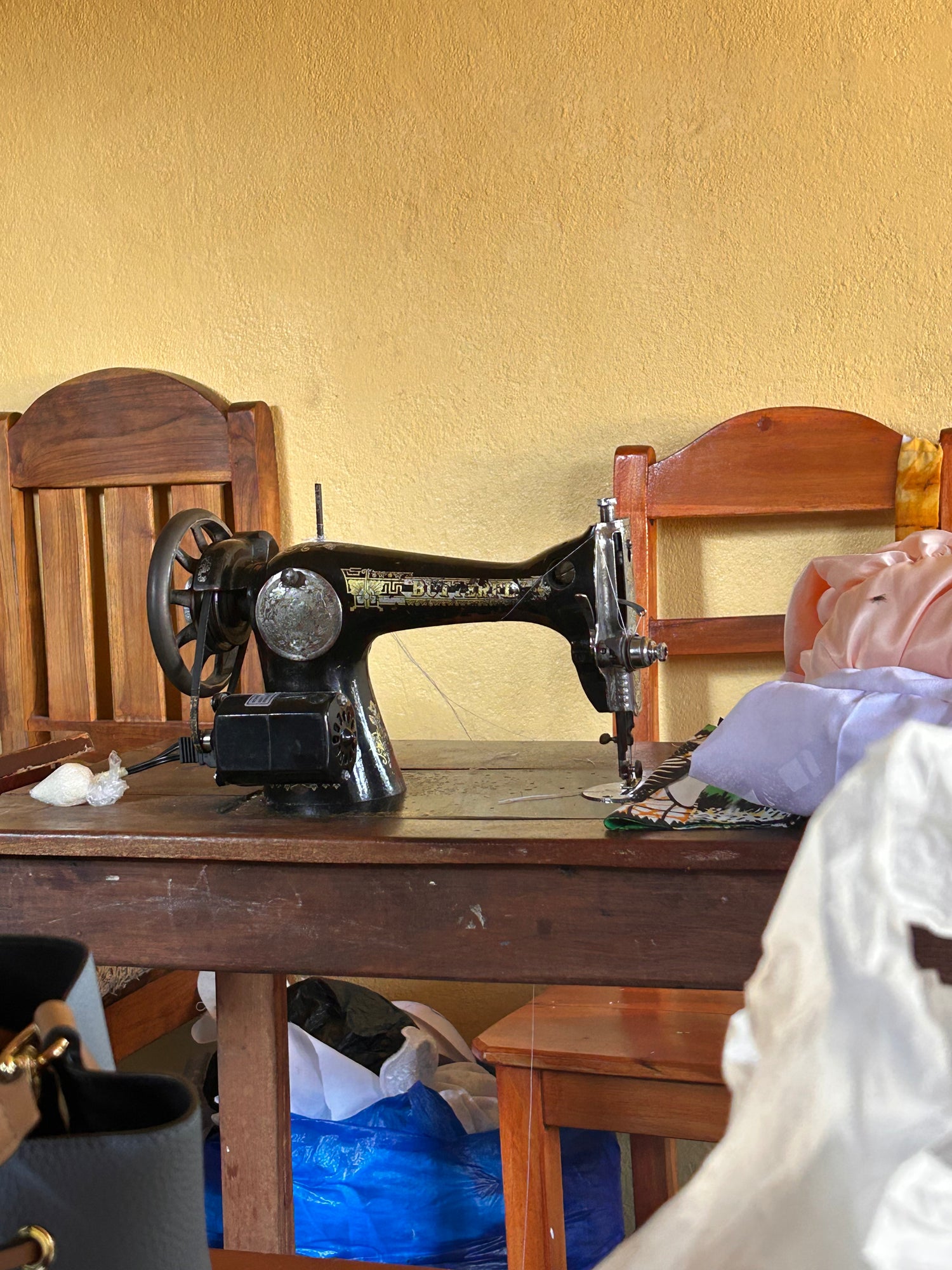 Goals
Blasian Style caters to a diverse range of styles and ages, welcoming fashion enthusiasts as well as those who prioritize ethical production and environmental sustainability. Our mission is to inspire and ignite the spirit of exploration, empowering everyone to embrace their uniqueness. By celebrating cultural differences and uncovering commonalities, Blasian Style challenges conventional norms and fosters a spirit of open-mindedness.
Join us on our journey through cultures, let yourself be seduced by the beauty of modernized wax and discover the harmony that unites Benin, Japan and France in every Blasian Style creation.
Our inspirations
Benin

Production takes place in Benin, and we source our fabrics mainly from Benin and Togo.

France

We are inspired by French fashion to modernize wax fabric. We are also committed to using noble fabrics such as Caudry lace.

Japan

Our creations are undeniably influenced by the blend of tradition and modernity that Japan embodies. Subtle yet frequent reminders of Japan's essence can be found throughout our designs.
Our Identity
Our Colours

Remaining faithful to the core of our brand, we found inspiration in the grand temples and palaces of South Korea, carefully curating an iconic color palette that reflects their magnificence.

Mixing

While South Korea strongly influences our brand identity, it's important to note that Japan is always by our side. As a result, you'll frequently encounter subtle nods to both cultures throughout our website, serving as reminders of the captivating essence they bring to our brand.

Our Logo

We opted for simplicity in our choice. The hibiscus, an emblematic symbol of South Korea, is also a flower whose juice is cherished in West Africa. With this logo, we have artfully blended these two cultures, creating a harmonious union that symbolizes their essence.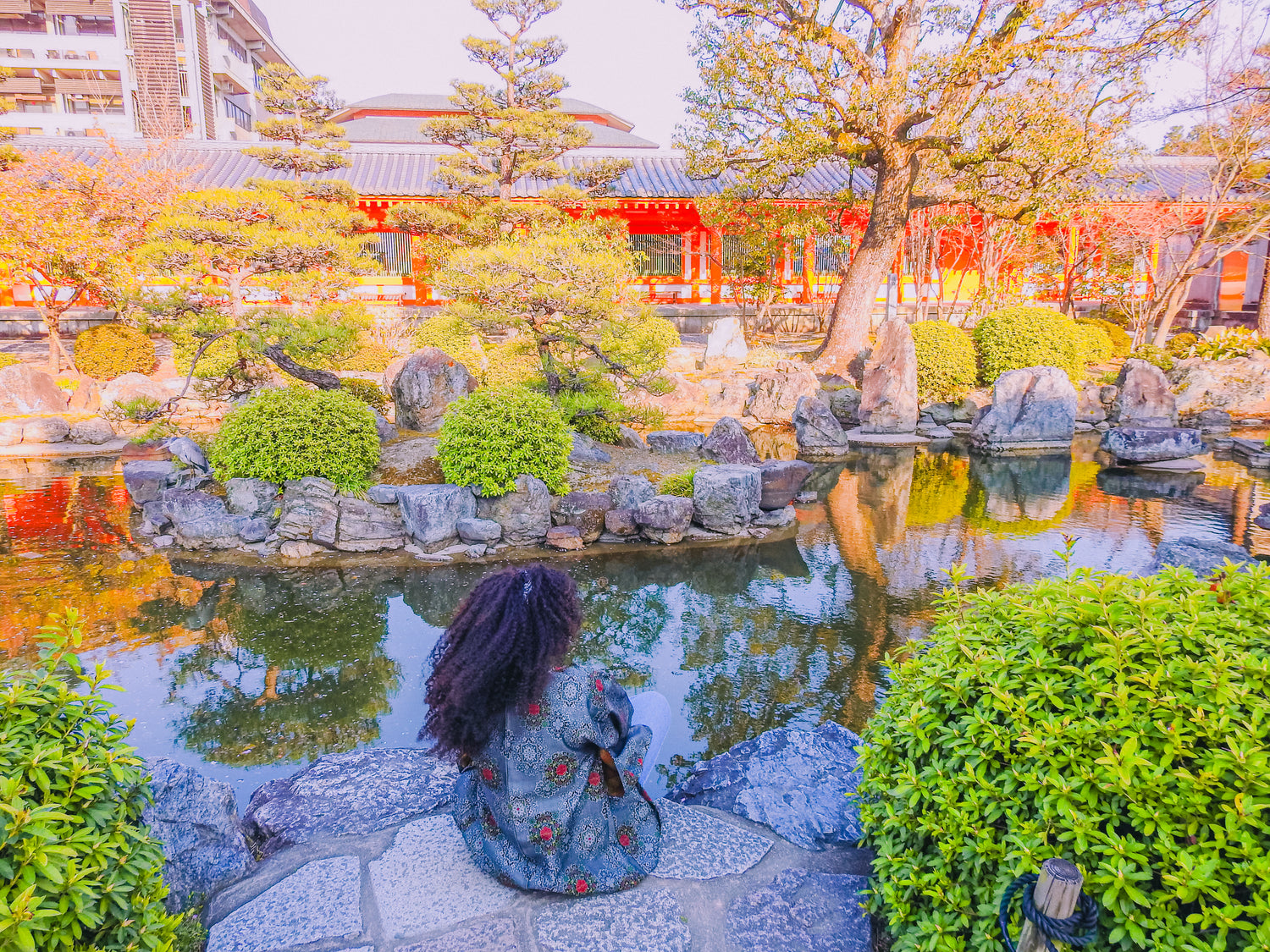 Jennifer/Selonmi
Blasian Style embodies the essence of cultural blending and open-mindedness. Inspired by my travels, encounters, and passion for fashion, I founded this brand with the vision of uniting and celebrating our differences.
Collaborating closely with skilled artisans and drawing from my own experiences, I design each creation with heartfelt passion.
Blasian Style mirrors a harmonious fusion of diverse cultures.
Embark on this adventure with us, where each piece becomes an ode to diversity and self-expression.